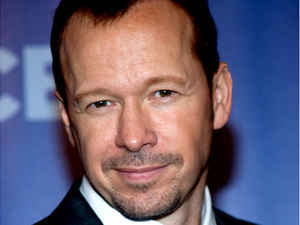 WARNING: This Article May Contain Spoilers
We've discussed one brother already and now it's time to talk about the other. If it isn't obvious, Donnie is the older brother Mark 'Marky Mark' Wahlberg. He is also one of the founding members of still-going boy band (I guess they're now a man band) New Kids on the Block. No matter how good their music is, today isn't about that. I present to you – the acting career of Donnie Wahlberg.
Dead Silence
So, this isn't the first time that Donnie has played a police officer and clearly the makers of Saw thought he had done a pretty good job for them to cast him in this film. I completely agree with them. However, and I'll be completely honest with you, this film utterly creeped me out because I hate dolls. Would I watch it again though? Amazingly, and as strange as it sounds, the answer is a resounding yes! I'm a glutton for punishment when a film is this good, especially as there's something about Donnie's character and his eccentricities that take the edge off the fear a little bit.
Triggermen
This film is no way what I expected. Donnie Wahlberg is actually the comic relief in this already pretty cheesy film which I know sounds ridiculous but it's the best way I can describe it. If his and Michael Rapaport's roles were exchanged with those of Morrissey and Dunbar then I could probably take it more seriously but unfortunately that isn't the case. This is no remark on Donnie's acting because I think he plays the role really well, it's just a shame that the film isn't that great.
Annapolis
I'll be honest, Wahlberg's role as Lt. Burton doesn't seem to be that massive – he has like a tiny scene every 10-20 minutes and doesn't have a lot of lines. However, if you think about it – you wouldn't be able to have this film without his character. It is he who gives our lead character, Jake Huard, the opportunity to go to Annapolis in the first place and throughout he is there almost like a guardian angel guiding him through and every now and then letting him 'get away' with things, making sure he sees it through. It's almost as if he pops up every now and then, just to remind the audience that he is actually in the film.
Honorary Mentions
It is clear to me that it is more common for Donnie to play good guys over bad and by that I mean he plays policemen. On top of the already mentioned Dead Silence, he is also playing the same style of role in Saw II as Eric Matthews, N.Y-70 as Detective Mike Ryan, What Doesn't Kill You as Detective Moran and the list goes on. This even leaked into his TV career where he plays Detective Daniel 'Danny' Reagan in Blue Bloods. How does the saying go? If it ain't broke, don't fix it….