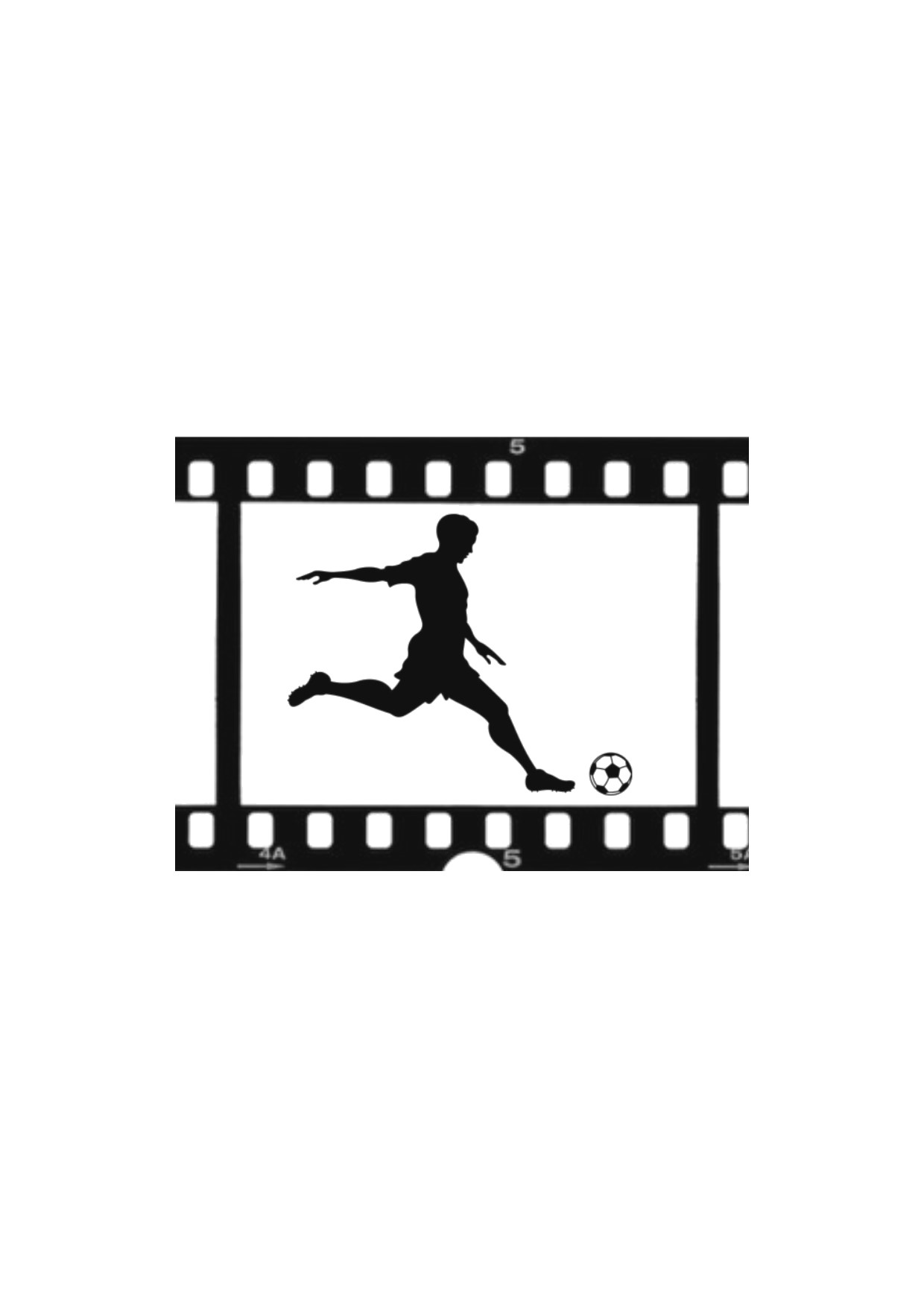 WARNING: THIS ARTICLE CONTAINS SPOILERS
The Beautiful Game. A Game of Two Halves. What am I talking about? I'm talking FOOTBALL.
Football is, probably, England's favourite sport with at least 70% of the UK population watching the Premier League every week. Even those that do not claim to follow the sport show their colours and get behind their country in the International competitions – an average of 11.6m tuned into watch England's opening game against Croatia in the 2020 Euros, with nearly 31m watching England's defeat to Italy in the final. Still not as many as those that watched England's 1966 World Cup win (32.3m; twice as many people than those that had TV sets!)
Football in film comes in many guises; there are films starring 'playing' footballers, those about real football teams, fictional football films and, finally the ugly side – football hooliganism
In the First Half I am going to be looking at three films that have starred 'playing' footballers – and by that I mean players that at the time of filming were still playing the game.
Cup Fever (1965)
A black and white film from the Children's Film Foundation, Cup Fever launched the careers of Susan George and Olivia Hussey.
Barton United are hoping to play in the local Cup Final but everything is against them. They train and have their clubhouse (a wooden hut where the shower gets its hot water from an outside cylinder of water heated by burning wood and pumped, by hand, through several pipes – all sorted by the girls who support the team) on a bit of scrub land in Manchester. A local counsellor wants them moved on, mainly because his son plays for an opposing team who he wants to win the Cup, so he sells the land. The children take all their equipment away but can find nowhere to play. They train in the street but are moved on by a friendly policeman, played by Bernard Cribbins, who sees their potential and after a while arranges for them to meet Matt Busby, CBE (he was knighted three years after this film) and train at Old Trafford alongside the *Manchester United players. There is also a small cameo appearance by ex-Manchester City goalkeeper, Bert Trautmann.
It is obvious how this film ends but it is still a delight to watch. The children bring strong performances throughout the film and the small amount of adults that do appear only enhance the story not take it over.
*Manchester United players – Denis Law, Bobby Charlton, Nobby Stiles, David Herd, Pat Dunne, Jack Crompton and George Best – none of these players have lines, Matt Busby is the only one who gets to speak.
Arsenal Stadium Mystery (1939)
A simple film about love, suspicion, murder and, of course, football. It is based around The Trojans, a fictional amateur team, who are playing professional side Arsenal in a Charity match. When one of their players collapses mid-game, with no-one around him, it is down to Inspector Slade of Scotland Yard to discover what happened. With the collapsed player being a bit of a 'prima donna' and ladies man there are no shortage of suspects within the team or outside it.
This film has everything; murder, intrigue and comedy. Inspector Slade brings light relief to the plot. We first meet him directing a group of policemen dressed in tutus ready for the Police Talent Contest, and his change of hats for the right moment (he has a fishing hat to make his arrests in) is a little odd but seems to fit the character. Other comedy comes from the crowd during the match i.e. "Somebody cut the grass, the ref can't see" – oh if only modern fans where so whimsical!
Although the Trojans are played by actors the footage of them playing is footage of a First Division Arsenal vs Brentford game at Highbury from 1939, close-up sequences were filmed with the actors and cut into the match action. The *Arsenal players and team staff are genuine all the way through but have very little lines. George Allison, the team's boss, is the only one who actually has lines to speak – he replies to the announcer giving the score "It's one-nil to the Arsenal" with "That's the way we like it." And it obviously is as "one-nil to the Arsenal" has become synonymous with the team ever since!
*Arsenal Players – George Swindin, George Male, Edris 'Eddie' Hapgood, Leslie Jones, Bryn Jones, Alf Fields, Jack Crayston, Alf Kirchen, Gordon Bremner, Edward 'Ted' Drake and Cliff Bastin.
Escape to Victory (1981)
Probably the most famous film starring footballers, Michael Caine and Sylvester Stallone (who throughout the whole film cannot grasp the basic fundamentals of the game). Loosely based on real matches that happened during the German occupation of Kiev, the film is set in a German Prisoner of War Camp where obviously it is every good soldier's duty to escape. Colby, played by Michael Caine, was a professional player with West Ham before the war and spends his days organising matches within the camp to keep up the moral of the men and has no intention of trying to escape. When Major Karl von Steiner, himself a former footballer, sees the men training he suggests a match between guards from a nearby camp against Colby's men, Colby agrees only if he can choose whatever team he wants and the men get proper equipment and rations. The Officers think this will be an ideal way to escape and using Sylvester Stallone's character's (Captain Robert Hatch) idea of getting out of the camp they set about how the whole team can escape – through a tunnel, dug by the French Resistance, to the changing room bath to the River.
The match starts and Colby and his players are being thrashed and bashed for the first half until just before half time they score – 4-1 to the home team. This one goal makes the players want to stay and finish the game and not attempt the escape. They even convince Hatch that they can win the game and he, who is the most intent on escaping, is persuaded to return. Even if you haven't seen this film before you can probably guess the outcome but I won't spoil it for you.
I'm not into war films in general but I will always have time to watch this if it's on the TV, probably because it's more about the football than war but it's a good film.
Players – This movie featured eighteen international professional football players of the time appearing in both acting and sports action stunt roles. Pelé (Brazil), Bobby Moore (England), Osvaldo Ardiles (Argentina), John Wark (Scotland), Kevin O'Callaghan (Ireland), Kazimierz Deyna (Poland), Hallvar Thoresen (Norway), Paul Van Himst (Belgium), Søren Lindsted (Denmark), Werner Roth (US), Mike Summerbee (England), Russell Osman (England), Co Prins (Holland), Laurie Sivell (England). Other professionals that played were from Ipswich Town – Bobby Robson was their Manager at the time and just asked them if they had plans for the summer and what a summer it was a part of cinematic history