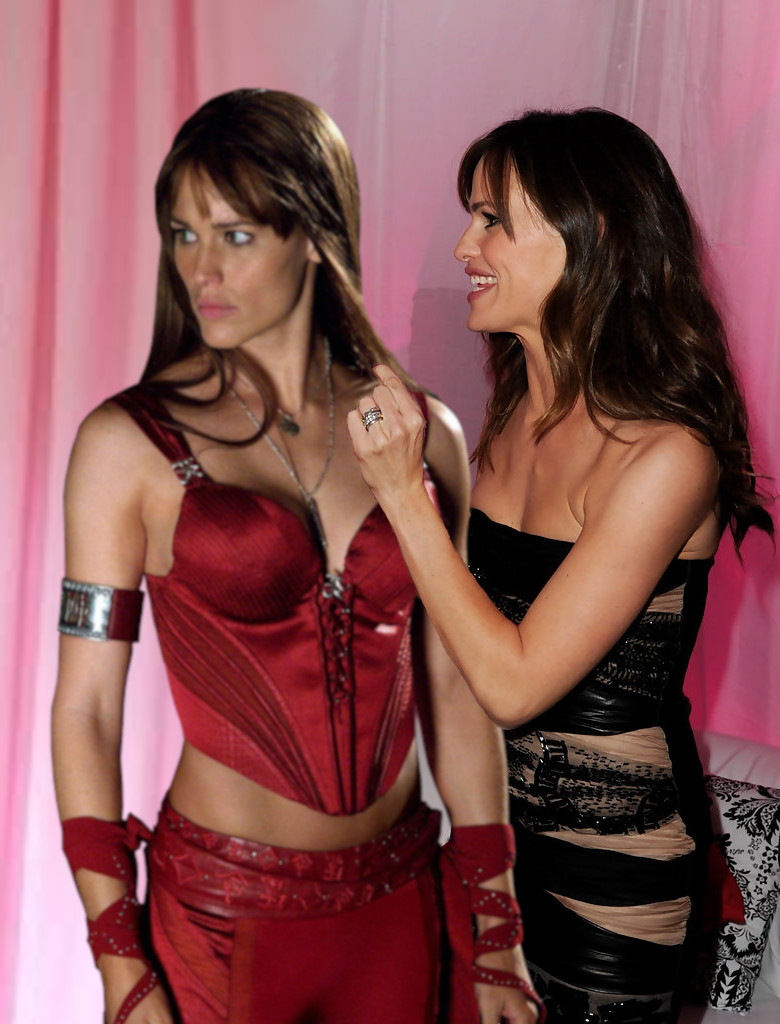 WARNING: This Article May Contain Spoilers
Jennifer Garner first starred as Elektra in Daredevil in 2003. It's pretty funny that every time it shown on TV, I always end up catching it from the same fight scene of her's with Evanescene's Bring Me to Life playing the background – and I have never seen the rest of the film. Two years later she reprised the role in Elektra. Supposedly, Garner agreed with the critics that the film was terrible but I disagree, I quite enjoy it. It also seems to be forgotten that this was the first female-led Marvel film. However, this isn't about that – it's about her career before Elektra….
Catch Me If You Can
Is her role big? No. Is it intrinsic to the plot? Also, no. In reality, this is the case for most of the female characters in this film. Jennifer's scene lasts no more than a couple of minutes and really she is just another woman thrown into the mix for Frank to sleep with – we assume, as unlike Ellen Pompeo, we don't actually see what happens but it is likely that this is exactly her character's intention when she asks how much he would pay for her.
Mr Magoo
From one reasonably pointless character to another. I'll give Garner this, she is in a lot more of this film but I don't know if the character really adds much substance to the story. Yes, she's from Kuristan and maybe they're using her as a love interest for Magoo's nephew Waldo but they don't really focus on that too much (not that I'm complaining, some films focus too much on that stuff that it detracts from the rest of the film). Knowing that this woman can kick some arse – I would've much preferred to see her in the role of Luanne, but obviously her career hadn't taken her to this point just yet. However, if you are in the mood for cheap laughs – this film will definitely give you that.
Dude, Where's My Car?
This is possibly the silliest film I have ever seen. Again, and at the risk of sounding like a broken record in this article, Garner's role is not very big. However, I actually think it's more intrinsic to the plot than the two other roles previously mentioned. The only reason the boys realise the car is missing is because of the phone call from the twins, played by Jennifer Garner and Marla Sokoloff. So really, the girls are the cause of the whole journey.
TV Career
Before her first starring role in Washington Square, Jennifer spent a lot of her time in TV films like Zoya and Harvest of Fire as well as popping up in episodes of different television series including Law & Order and Spin City. Truthfully outside of a few select films, before starring in the aforementioned Dude, Where's My Car? Jennifer mainly worked in TV including 19 episodes of Time of Your Life – a spin-off of Party of Five which is possibly why I thought she was in that instead.